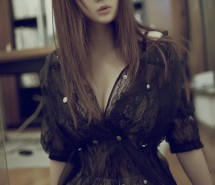 You can also use the same technique with a dry white wine and regular flour - ingredients typical in many pantries. Also, Eric Gower noted in the comments below a fantastic suggestion - grind up raw rice using a mortar and pestle, and use that for a nice crust in place of the rice flour. I used king trumpet mushrooms here, but most mushrooms you can slice into flat slabs would work nicely - the more flat surface you have, the more tasty browning you'll get
wood bookcases
.
1 cup of rice flour
scant 1/2 teaspoon fine grain sea salt
8 ounces mushrooms, sliced 1/3-inch thick
1 cup of sake
1 tablespoon extra virgin olive oil
1 tablespoon unsalted butter
Miso Butter:
1 tablespoon room temperature butter
2 teaspoons miso
1 teaspoon toasted sesame seeds
Combine the rice flour and salt in a wide, shallow bowl. Dunk each mushroom slice in sake, dredge in rice flour, shake of any loose flour and arrange on a plate or rack. Repeat until all of the mushrooms are coated
mothers day flowers deliver
.
In your largest, widest skillet over medium-high heat, heat the olive oil and butter. Arrange the mushrooms in a single layer in the skillet, and allow to cook until the bottoms are deeply golden. Use a thin metal spatula to flip the mushrooms, and cook the other side until golden as well.
While the mushrooms are cooking make the miso butter by combining the room-temperature butter, miso (I used a red miso here), and sesame seeds in a small bowl. Mix until uniform.
Serve the mushrooms dotted with miso butter, on their own, or as part of a bowl*.
*I served the mushrooms in a bowl along a few strips of tempeh steamed for 5 minutes, drizzled with a touch of shoyu/soy sauce, and a cilantro salad
craft embellishment storage
. The cilantro salad was made with a particularly vibrant bunch of cilantro trimmed of any raggy ends, and picked over for any wilted leaves. Wash and dry well, toss with a splash of olive oil, a drizzle of shoyu/soy sauce, and sprinkled with a handful of toasted pine nuts.